February Favorites | | | 2015
Monday, March 02, 2015
Hello Beauties,


Sorry I missed January Favorites but I hope to make it up for this months favs.
This month has really been eye opening for me. I had My junior Class Ring ceremony which was so crazy but a lot of fun. I also found so much inspiration in blogging again so there won't be anymore slacking from me lol.

So anyways Here we go with the Monthly Favorites.


Beauty
Starting with Beauty, I actually don't have many favorites because I haven't really been trying anything new. The one thing that I absolutely love is the
Kat Von D tattoo Liner
. It is so perfect OMG. I really don't know any other liner that is so precise and stays on all day.
Another Favorite is
Clinique Makeup remover
. I used to hate liquid remover because they felt so oily to me.
But once I started using this remover my skin has felt great. I keep it in my bathroom drawer because for some reason I always forget to take my makeup off before I go in the bathroom and take a shower. I used little cotton pads from the dollar store and it comes off so easily and I just wash my face right afterwards.
Fashion
For fashion favorites, my favorite outfit was
Goosebumps
which I posted The other day. I love this outfit because its the first outfit I've worn that made me feel like were closer to spring. I love the sweater and the jeans which was just adorable together.
Favorite Blog
My favorite Blog this Month was definitely
Prep in Your Step
. I love this blog because not only does she post regularly but they are awesome. She post about new collections that just came out especially my Fav
Kate Spade
and she post about her college life which I find so interesting because I am going to be going to college in a year.
Favorite Youtuber
There was a time when I watched youtube videos on a everyday bases. But then I became busy and I didn't have time anymore. Recently we had a snow day at school for two days so I had nothing to do but sit and catch up on all of my favorite youtubers. So here are my top three favs because of course I can't pic one.
First is
Sophie Lewis
, who is goes to college in New York. The things that I like about her is that she keeps it real and is super honest about college life. My fav videos are
All About NYU
and
NYFW
Third is
MissRemiAshton
, There is so many great things I can say about Remi. I get excited everytime I see her video in Subscription Box. I watch her religiously. Her
vlog
channel is just as great as her main channel. I originally started watching her because of her college videos then I fell in love with her fashion vids and DIY's. She is so Funny and Perfect. I have a lot of Favorite Videos from her but here are my top fav two,
Huge Winter Haul
and
What I got for My birthday
.
Favorite Music
I have a bunch of favorites for music. I have been re-listening to
Florence and the Machines
Album
Ceremonials
which is one of my fav albums of all time. I just love the sound. Its just so calming.
My favs for this month is all over the board but just bare with me here
But here is My Playlist For February:
Favorite Tv Show
Hands Down favorite show is
Empire
. OMFG I looooove that show. Fore anyone who has never heard of it, it is a family drama in the music business. The show is so real and crazy. The ratings go up every week because you never know whats going to happen. My other Favorite is
Gossip Girl
. After rewatching The entire show, I have fallen in love with it again. It is so crazy because I want to live in New York and I wonder if this kind of stuff happens for real.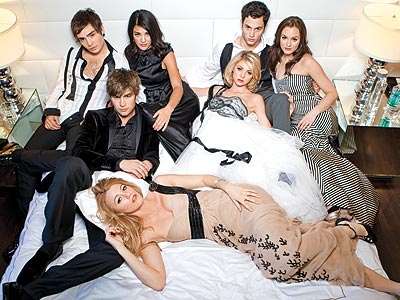 Favorite Movie
Favorite Food
I have been loving the
laughing cows spreadable
cheeses (this is not sponsored). They are so freaking yummy. I put it on my bagel instead of cream cheese or dip my pretzels in it. It is just so good and healthy.
So that is it for my Monthly Favorites, I hoped you all enjoyed.
Leave a comment Below telling me your Monthly Favs or linking me to your post.
Until Next Time..................................................